Following: 516
---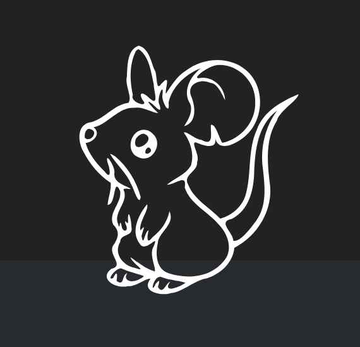 xuu
Reply to #gr4eqoa
@prologic I long ago moved my evernote content to joplin.
1 hour ago
💬 Reply
eapl.me
Life is going slowly, and that's not bad, although it feels strange.
1 hour ago
💬 Reply
eapl.me
#winterIsComing 🥶
1 hour ago
💬 Reply
lyse
Reply to #ngkm4ya
The snowplow just drove by. Only to salt, though.
2 hours ago
💬 Reply
johanbove
If snow fall on the mountains is reducing so much, and this snow acted as a water reservoir formed in Winter to get through the warmer, dry summers, then we should start creating huge water reservoirs on top of mountains; pumping the water up there when it rains.
3 hours ago
💬 Reply
prologic
Reply to #qfch64q
@slashdot I feel like this is a bit of a common pattern? Company builds an awesome product, makes it free for a lot of users, then create additional features and paid plans, makes a tonne of money. But then later decide they need to make more money, so focus on converting the free users to paid users. Hmmm 🤔 Surely this can't be the only viable business model? 🤔
5 hours ago
💬 Reply
prologic
Reply to #etyv64q
@slashdot I've not gotten any such email ? 🤔 wtf?!
8 hours ago
💬 Reply
prologic
Reply to #ecoakoa
@xuu Yeah I'm hoping this helps keep the project going and sustainable 👌
8 hours ago
💬 Reply
prologic
Reply to #gxhspmq
@slashdot Saw this coming years ago when I worked for a small company that bought into VMWare as their "hypervisor" infra 😅
8 hours ago
💬 Reply
johanbove
Going for Codeberg to support a non-profit organisation that stands for the common good.
13 hours ago
💬 Reply
johanbove
Github is like Linkedin for Developers
13 hours ago
💬 Reply
johanbove
Started the process of migrating from Github to Codeberg with my projects.
13 hours ago
💬 Reply
johanbove
Obligatory Twtxt post: I love how I can simply use a terminal window and some very basic tools (echo, scp, ssh) to publish thoughts, as they pop up, onto the Internet in a structured way, that can be found and perhaps even appreciated.
14 hours ago
💬 Reply
johanbove
Wondering that part of the charm and attraction of Christmas markets could come from a common nostalgia towards every day street markets in towns and a longing for more outside social life during the cold, clammy Winter days.
14 hours ago
💬 Reply
johanbove
Keeping the bare minimum of apps installed on my NAS to avoid vulnerabilities.
14 hours ago
💬 Reply
slashdot
**New 'Stable Video Diffusion' AI Model Can Animate Any Still Image**
An anonymous reader quotes a report from Ars Technica: On Tuesday, Stability AI released Stable Video Diffusion, a new free AI research tool that can turn any still image into a short video -- with mixed results. It's an open-weights preview of two AI models that use a technique called image-to-video, and it can run locally on a machine with an Nvidia ... ⌘ Read more
21 hours ago
💬 Reply
slashdot
**AWS Repurposes Fire TV Cubes Into $195 Thin Clients For Cloud Desktops**
Simon Sharwood reports via The Register: Amazon Web Services has announced the WorkSpaces Thin Client -- a device dedicated to connecting to its WorkSpaces desktop-as-a service offering and based on Amazon's own "Fire Cube" smart TV box. The $195 machine has the same hardware as the Fire Cube: the eight-core Arm-powered Amlogic POP ... ⌘ Read more
22 hours ago
💬 Reply
slashdot
**Broadcom Lays Off VMware Employees After Closing Its $69 Billion Acquisition**
After acquiring VMware for $69 billion, Broadcom is eliminating several positions at the virtualization technology company. Business Insider reports: Employees whose positions were eliminated received an email on Monday, viewed by Business Insider, that read: "Broadcom recently completed its acquisition of VMware. As part o ... ⌘ Read more
22 hours ago
💬 Reply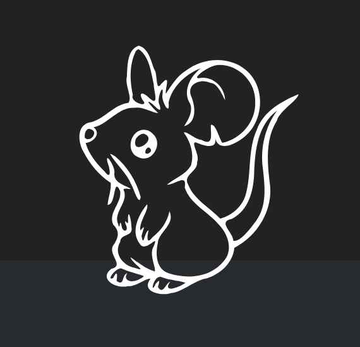 xuu
Neat.. Gitea cloud for a hosted alternative to github and gitlab. <https://blog.gitea.com/gitea-cloud/>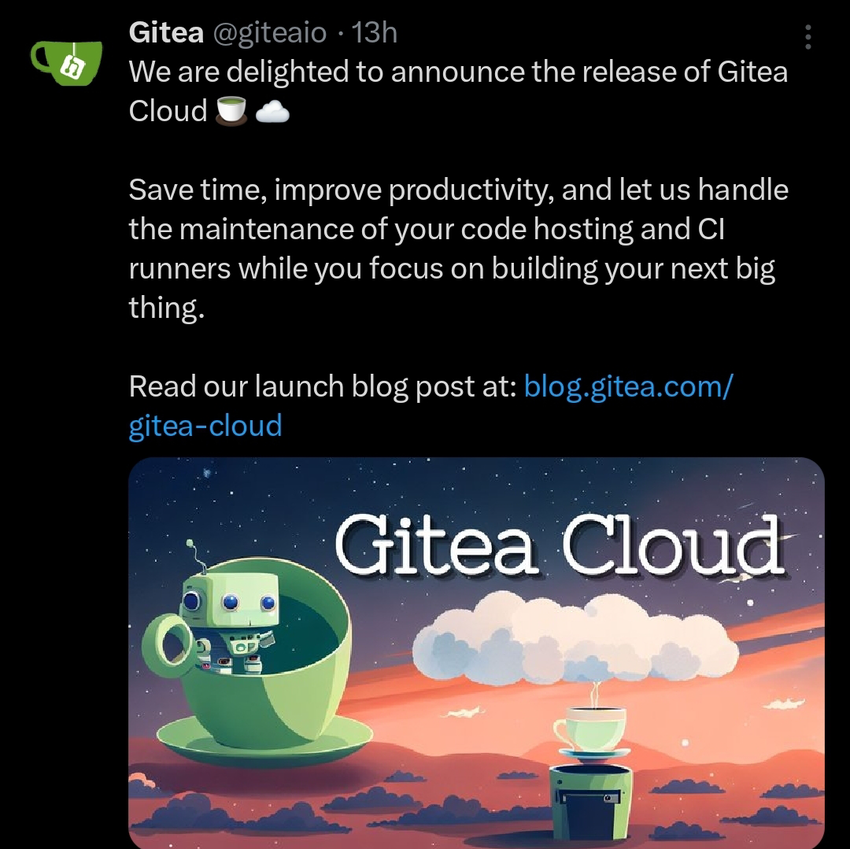 22 hours ago
💬 Reply
slashdot
**Researchers Figure Out How To Bypass Fingerprint Readers In Most Windows PCs**
An anonymous reader quotes a report from Ars Technica: [L]ast week, researchers at Blackwing Intelligence published an extensive document showing how they had managed to work around some of the most popular fingerprint sensors used in Windows PCs. Security researchers Jesse D'Aguanno and Timo Teras write that, with varying d ... ⌘ Read more
23 hours ago
💬 Reply
osnews
**Building a NetBSD ramdisk kernel**
When I used OpenBSD, I was a big fan of bsd.rd: a kernel that includes a root file system with an installer and a few tools. When I invariably did something bad to my root file system, I could use that to repair things. bsd.rd is also helpful for OS updates. And there is only a single file involved. On NetBSD however, there is usually no netbsd.rd kernel installed, or even available by default. The facility is there, it's just not standard. To be fair, there are a n ... ⌘ Read more
23 hours ago
💬 Reply
lyse
Reply to #ngkm4ya
@movq @prologic Oh nice! It continued a bit, too. But it didn't remain on the ground. I didn't leave the house, but I reckon I'll enjoy it tomorrow. Currently it's raining, like most of the day.
23 hours ago
💬 Reply
slashdot
**Charter To Reduce Mobile Video Streaming Resolution for Some Customers**
Charter Communications confirmed to Light Reading it will lower the default video streaming resolution for its Unlimited Plus mobile customers to 480p from 720p starting in December. From a report: Charter's default setting for customers on its other By The Gig and Unlimited mobile plans is already set at 480p. The company said its Un ... ⌘ Read more
1 day ago
💬 Reply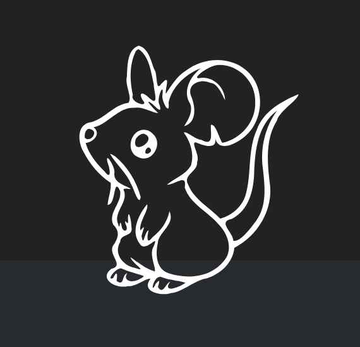 xuu
Interesting thing happening over on Xitter. Apparently some of the women in tech accounts are being exposed as being run by men that hire women to pose for images/videos. They would be invited to tech conferences but would always drop out last minute.




Makes me wonder if maybe there is need for a sort of verifiable web of trust is needed where influencers can be proven as authentic by others. This will only get worse as AI generative content gets pushed into our feeds.
1 day ago
💬 Reply
slashdot
**Plex Users Fear New Feature Will Leak Porn Habits To Their Friends and Family**
Many Plex users were alarmed when they got a "week in review" email last week that showed them what they and their friends had watched on the popular media server software. From a report: Some users are saying that their friends' softcore porn habits are being revealed to them with the feature, while others are horrified ... ⌘ Read more
1 day ago
💬 Reply
slashdot
**Videoconferencing Fatigue is Real, Study Finds**
Feeling especially drained after a day on Zoom is not a figment of your imagination -- videoconferencing fatigue (VCF) is real, according to a study penned by a quartet of Austrian investigators. From a report: "Self-report evidence, collected all around the world, indicates that VCF is a serious issue," wrote the authors of a study appearing in Scientific Reports, a journal published by ... ⌘ Read more
1 day ago
💬 Reply
movq
Reply to #ngkm4ya
@lyse We finally had snow today as well. 😊 I went out for a quick walk immediately, because who knows how long it'll last. ⛄
1 day ago
💬 Reply
movq
Reply to #atm7oga
@eapl.me That bee story was so mean! 😂
1 day ago
💬 Reply
slashdot
**Germany To Compensate Power Users Hit by Grid Bottlenecks**
Germany will entice electric vehicle drivers to charge up when there's plenty of green power on the system by offering them cheap tariffs linked to wholesale prices. From a report: It's part of a push by the government to better integrate huge swings of renewable power onto the grid when it's particularly sunny or windy by ramping demand up or down to match. I ... ⌘ Read more
1 day ago
💬 Reply
slashdot
**Russia Puts Spokesman For Facebook-owner Meta on a Wanted List**
Russia has added the spokesman of U.S. technology company Meta, which owns Facebook and Instagram, to a wanted list, according to an online database maintained by the country's interior ministry. From a report: Russian state agency Tass and independent news outlet Mediazona first reported that Meta communications director Andy Stone was included on t ... ⌘ Read more
1 day ago
💬 Reply
slashdot
**'There is a Scientific Fraud Epidemic'**
Rooting out manipulation should not depend on dedicated amateurs who take personal legal risks for the greater good. From a story on Financial Times: As the Oxford university psychologist Dorothy Bishop has written, we only know about the ones who get caught. In her view, our "relaxed attitude" to the scientific fraud epidemic is a "disaster-in-waiting." The microbiologist Elisabeth Bik, a data s ... ⌘ Read more
1 day ago
💬 Reply
slashdot
**Mining Tycoons Battle Over Lithium's 'Corridor of Power' in Australia**
A modern-day rush prospecting frenzy for lithium, a crucial battery metal, is unfolding across remote Western Australian deserts. The arid outback that previously supplied gold, nickel and iron now hosts fierce competition between miners racing to stake claims on lithium resources needed for the global green energy transition. Lithium giants U. ... ⌘ Read more
1 day ago
💬 Reply
slashdot
**Amazon Tops UPS and FedEx To Become Biggest US Delivery Business**
Amazon has grabbed the crown of biggest delivery business in the U.S., surpassing both UPS and FedEx in parcel volumes. From a report: The Seattle e-commerce giant delivered more packages to U.S. homes in 2022 than UPS, after eclipsing FedEx in 2020, and it is on track to widen the gap this year, according to internal Amazon data and people famil ... ⌘ Read more
1 day ago
💬 Reply
slashdot
**US, Britain, Other Countries Ink Agreement To Make AI 'Secure by Design'**
The United States, Britain and more than a dozen other countries on Sunday unveiled what a senior U.S. official described as the first detailed international agreement on how to keep AI safe from rogue actors, pushing for companies to create AI systems that are "secure by design." From a report: In a 20-page document unveiled Sunday, ... ⌘ Read more
1 day ago
💬 Reply
slashdot
**Google Drive Misplaces Months' Worth of Customer Files**
Google Drive users are reporting files mysteriously disappearing from the service, with some posters on the company's support forums claiming six or more months of work have unceremoniously vanished. From a report: The issue has been rumbling for a few days, with one user logging into Google Drive and finding things as they were in May 2023. According to the poster, al ... ⌘ Read more
1 day ago
💬 Reply
slashdot
**Startup Suggests Fighting Porch Piracy with AI-Enhanced Shipment Insurance**
Fast Company published some thoughts about porch piracy from Rohan Shah, the cofounder of the shipment-insurance platform Extend:

In New York City, where as many as 90,000 packages are stolen every day, the Department of Transportation has launched a pilot program, LockerNYC, in which consumers can collect their online purchas ... ⌘ Read more
1 day ago
💬 Reply
unexplained_mysteries
**Scientists solve mystery of Finland's eerie 'Devil's Church' cave**
Visitors to Pirunkirkko in Heinola, Finland have often felt the presence of some sort of spirit within the cave. The cave, which is known by the rathe... ⌘ Read more
1 day ago
💬 Reply
johanbove
These guys from the Sokpop game developers collective are really cool.
1 day ago
💬 Reply
slashdot
**Could Airports Make Hydrogen Work As Fuel?**
"On a typical day 1,300 planes take off and land at Heathrow Airport, and keeping that going requires around 20 million litres of jet fuel every day," reports the BBC. "That's the equivalent of filling up your car around 400,000 times.

"But, when it comes to fuel, airports around the world are having to have a major rethink..."

To be of any use to the aviation industry, hydrogen needs to ... ⌘ Read more
1 day ago
💬 Reply
linux_gizmos
**IBASE announces 3.5" SBC with 13th Gen Intel Core CPUs**
IBASE Technology has introduced a 3.5″ Single Board Computer equipped with 13th Gen Intel Core processors which utilize a performance hybrid architecture, integrating up to 6 Performance-cores (P-core) and 8 Efficient-cores (E-core), optimizing the SBC for handling demanding computing tasks. According to the product announcement, the IB961 can be configured with any of the following […] ⌘ Read more
1 day ago
💬 Reply
johanbove
Reply to #atm7oga
@eapl.me This is cool Windows history. Thanks for sharing
1 day ago
💬 Reply
macrumors
**Best Cyber Monday Apple Accessory Deals Available Today**
Yesterday we shared a **huge list of deals on Apple products for Cyber Monday**, and now we're shifting our focus to accessory sales from popular third-party retailers. This includes discounts from Sonos, Twelve South, Nomad, Satechi, and many more.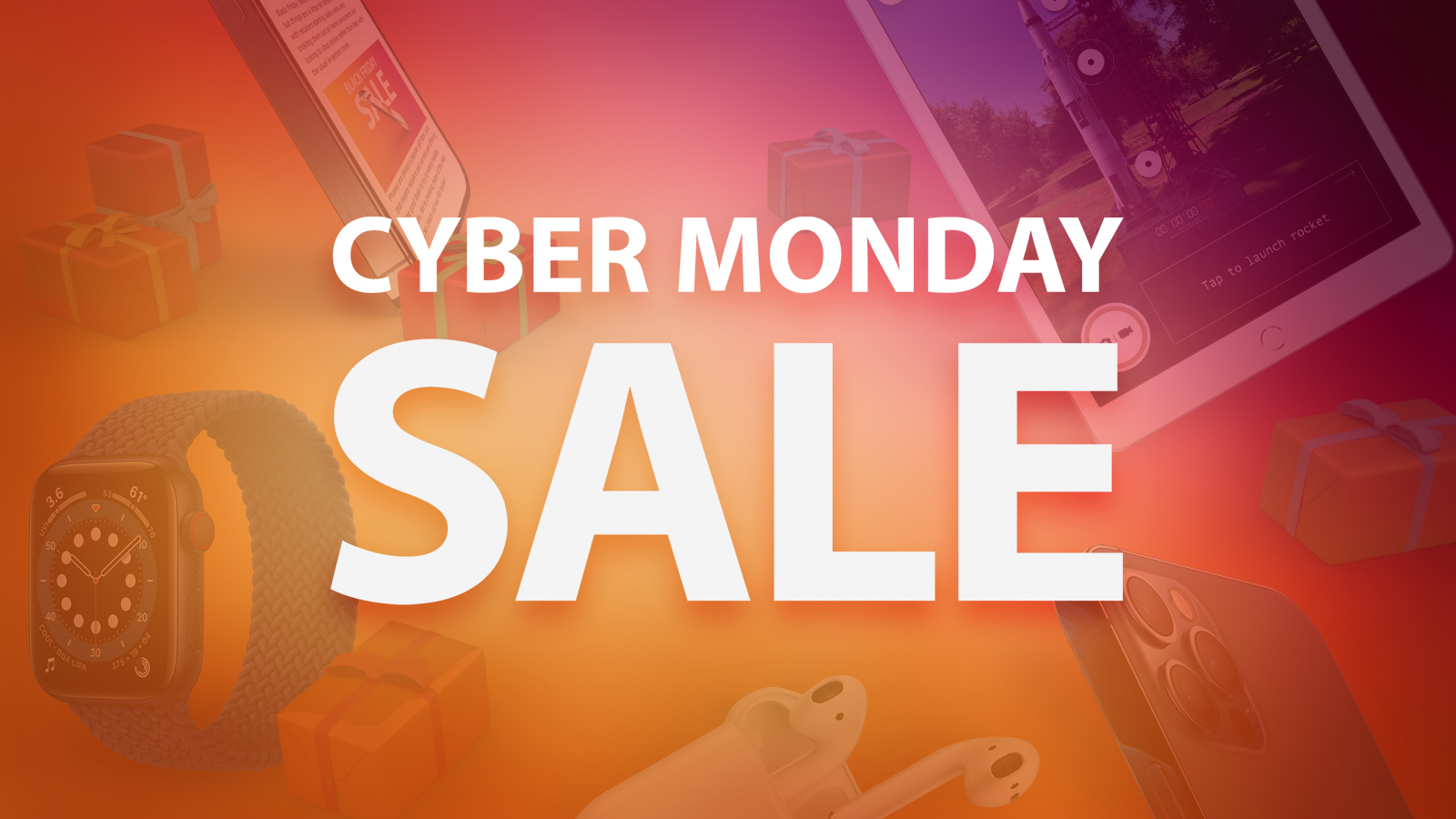 _Note: MacRumors is an affiliate ... ⌘ Read more
1 day ago
💬 Reply
unexplained_mysteries
**UFO incident over Labrador, Canada continues to intrigue 45 years on**
In 1978, a mass UFO sighting and mysterious fire spooked the residents of Black Tickle on the Canadian east coast. The peculiar series of events began... ⌘ Read more
1 day ago
💬 Reply
slashdot
**Science Is Littered With 'Zombie Studies' - Retracted Research Still Referenced By Others**
The Hill published this warning from an Information Sciences assistant professor:
Since 1980, more than 40,000 scientific publications have been retracted. They either contained errors, were based on outdated knowledge or were outright frauds... Yet these zombie publications continue to be cited ... ⌘ Read more
1 day ago
💬 Reply
xkcd
**Decay Modes**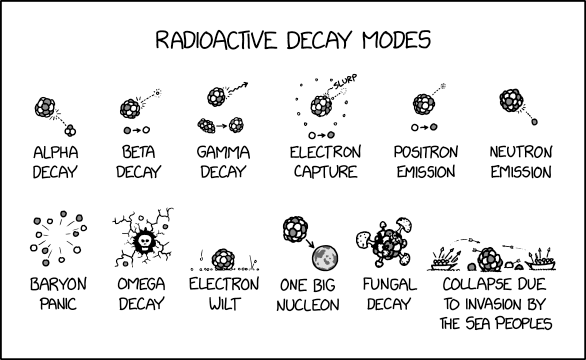 ⌘ Read more
1 day ago
💬 Reply
friendlyjordies
**Australians Are Poor Now?** ⌘ Read more
1 day ago
💬 Reply
eapl.me
This game is looking nice. Reminds me a bit of A Dark Room.

https://store.steampowered.com/app/1948280/Stacklands/
1 day ago
💬 Reply
eapl.me
Ha, this is gold!

Raymond Chen Interview (19:31)
https://youtu.be/HDicLHBvQQM
1 day ago
💬 Reply
slashdot
**Fewer People Moving in California Are Moving Into the State Than Anywhere Else**
America's census bureau looked at how many people relocated into each state from another state, compared to the total number of people making a move in that state. The state with the lowest "inmigration" ratio? California.

From 2021 through 2022, "California's inmigration rate was 11.1% last year..." reports SFGate. " ... ⌘ Read more
1 day ago
💬 Reply
osnews
**Super tiny Windows 11 OS gets a big update: Tiny11 2311 shrinks 20% and allows cumulative updates**
NTDEV, the developer behind Tiny11, has released a new update for its miniature Windows 11 operating system, called Tiny11 2311, that adds Microsoft's latest feature update, 23H2, into the OS and introduces a plethora of bug fixes addressing issues in the outgoing version of Tiny11. On top of this, the new update also shrinks Tiny11's insta ... ⌘ Read more
1 day ago
💬 Reply